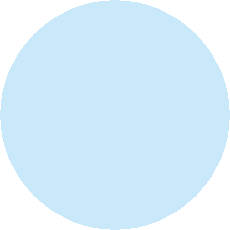 Bloodlines....


...were a key factor in the selection of the core herd.  Pedigrees for each horse available upon request and a pedigree will be added for each horse over the next few weeks, so you can see for yourself, their impressive ancestry.  

Here is just a sample of what you will find:
Chianti, Dell Teras, Komokos, Bond, Jandts, Vant Huttenest, Flying W Farms, Toyland Zodiac, Brewers Orion, 


 and the home of Appy Little Angels miniature horses.  A place where you will find the main focus is high quality miniature appaloosas. There are also  pintaloosa, pinto and solid colored miniatures that have top bloodlines. There are several 100% pure Falabellas, with most of the herd being Falabella blends.  

Appy Little Angels goals are...

to produce "quality" miniature horses with loud color, gorgeous heads, luscious manes and tails, with target height ranges from  28"-32". 

"Correctness"

...here are some examples of the strive for the conformation of the appaloosa horse in miniature. 

Don't let their other spotted beauty distract you from their outstanding conformation. 

...but even with all those outstanding characteristics, there had to be more to them then just spots.  Unique patterns, exclusive to appaloosa and pintaloosa genetics were needed. And look what was found through endless searching and selective breeding! A.L.A.'s  herd is enhanced with these rare patterns. And will be Appy Little Angels future foals legacy.   Don't miss the rare blue eye(s) in several of the horses.  

(Click on each photo to enlarge and see a brief description of the markings.)  

Temperament & Personality...

....give the Appy Little Angels herd something that many others can't offer.  LOVING, friendly and well rounded little equines.  No matter what your reasons for owning a miniature horse, from professional showing to our few pet quality minis, you will have a priceless companion for life with these sweet angels.  

Click the   cloud   links at the top of each page to navigate through the pages.  Sample directly below. 


Welcome to a little heaven...on Earth.

Enjoy your  visit and come back often to share the beauty and love which makes Apply Little Angels the special place it is.  

Not used to the Internet and navigating websites? Just follow the instructions below, which will help you view all the pages. 

 Appy Little Angels...

                                         ...a little heaven on Earth 


"Halo" is an 9 year old 100% foundation bred clear leopard appaloosa with no roaning and huge haloed spots. 

His wet coat shows his true beauty. 

"Storm "is a 28 year old, 16.1hh tricolor foundation bred leopard appaloosa gelding.  He traces back to the Nez Perce and is also a descendant of Man O' War.  He is now retired and living large.  

These pictures below says it all. 

For the love of the horse ! 

Puff at 6 months.  

Puff showing off his Pet Partners Certificate to do visiting therapy work.  

He is the sunshine on a cloudy day. 

  Zeb, straight out of the pasture.

Calypso, clipped and show ready.